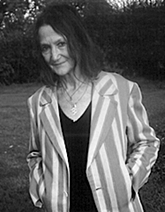 Thank you for logging on to my website… For much of my life, only my very closest friends and of course, family, have known about the life we had as children. My brother John, my sister Jackie and me, Julia.
After years of hearing the pundits and the so-called experts, most of whom never met John, expanding their own version of our lives, I felt compelled to raise my head above the parapet. To tell it how it was.
Hodder published my story, 'IMAGINE THIS, growing up with my brother, John Lennon', in 2006 (hardback) and 2007 (paperback). I wrote the story in an attempt to distinguish fantasy from reality and to establish an historic record for John, for me and for Jackie. More importantly, however, it is the story of our Mother, Julia.
The American publisher changed the title from 'IMAGINE THIS', to 'THE PRIVATE LIFE OF JOHN LENNON, the untold story from his Sister'. I meet Beatle fans and John fans from all over the world, including many from the U.S.. They express astonishment on hearing about the recent book, never having heard of it at home.
So, in order to promote our story into America and beyond, I am offering the remaining U.K. paperback copies of  'IMAGINE THIS', followed by the U.S. version, 'THE PRIVATE LIFE OF JOHN LENNON'. The content is identical. All books and other items below will be signed by me.
I am a World Wide Web novice, but I hope that its far-reaching span will encompass the diaspora of people everywhere, who love my brother and who would be interested to understand just how he was shaped by the story of our early life. How the genius who was John Winston Lennon, who became John Ono Lennon, never stopped being just John, my big brother.
Julia